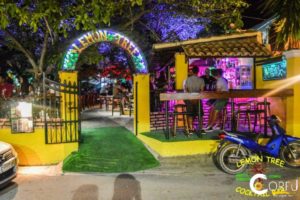 Again a bit late but here's introducing one of my favourite bits of kit. Made for me by the very talented Michael Vasilakis from the Lemon Tree bar in Agios Gordios in Corfu. We were holidaying on the island towards the end of last Summer, just the two of us for a week, and we went looking for the Lemon Tree after seeing some great reviews online.
Stunning outdoor bar! Designed, built and owned by the Vasilakis brothers it's full of clever lighting, including a light box to charge their neon cocktail menus. Great drinks and great service the staff couldn't have been more friendly.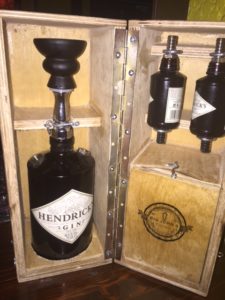 And so we got talking about bars and lighting and all that sort of thing I like and it turned out that Michael's an engineer and invariably has some design project underway. Which included making hookah pipes out of bottles. The bar had some crazily large hookahs from oversized vodka bottles and some regular sized ones, all made by Michael. He was working on a storage and presentation box for the regular sized ones with a view to selling them as kits.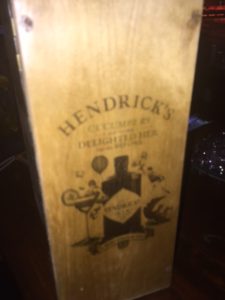 So one thing led to another and I ended up being his first commission. We came up with some design ideas for the box over a drink and within two days he'd made the hookah and the box, just in time for me to bring it home. It's even got my own bar logo on the box!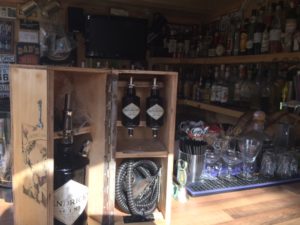 It's since had pride of place in the bar and had a couple of outings. But having got the hang of it, and with another hookah already gifted from some friends, there'll be a hookah bar feel about the place this Summer.
And I'd add that if you ever get the chance to take a holiday at Agios Gordios then don't hesitate. It's a lovely little village with an exceptional beach and just enough of a high street and choice of bars and restaurants to keep you happy but avoiding that 'big resort' feel. And do pop by the Lemon Tree and say hello to michael and his brother.