So, the last test match of the Summer in this surprisingly entertaining test series against the West Indies. With one to play the teams are all square after a remarkable recovery from the tourists, marked by my previous creation – in collaboration with the Guardian's Over by Over readers – the Zombie homage, "Back from the Dead".
And yesterday, in a first day full of tumbling wickets, and Guardianesque mathematical and philosophical "humour", I asked for advice from readers on recipe ideas to commemorate the expected 500th wicket for England's James Anderson. But such was the focus on cricket and philosophy that I didn't get much (any) support. Perhaps I'd confused people into silence by asking what you get when you cross a joke with a rhetorcial question!
Anyways … struggling as I was with something 500 themed my work was done for me when Ben Stokes stepped up to destroy the West Indies batting with a ferocious spell of swing bowling which totally eclipsed Anderson and left him high and dry, one short on 499. Which immediately presented me with two ideal cocktail names and themes.
So let's go with two mixes today, one short one long;
The One Short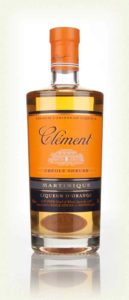 The thinking here is to provide a warm and consoling drinky for poor old Jimmy as he sits in the pavilion bemoaning his wretched career return of only 499 wickets. Something with rum to remind him of those pesky caribbean batsmen who defied him and chose to succumb instead to killjoy Ben Stokes. And something that he might disguise as a cup of fruit tea if the team manager turns up.
Take a handled glass (like a tea cup or Irish coffee mug)
Place a small nob of butter in the bottom and add some mulled wine syrup to taste. Stir it into a cream. Add a double shot of golden rum. But for a real treat try Clement Shrubb, an incredibly smooth orange scented rum liqueur. Mix well.
Top with hot (not boiling) water and stir, adding more sugar or syrup to taste.
Add a slice of orange and a cheeky squeeze of the juice if you like.
The High and Drye

This one's more of a gulper. The sort of thing a recently retired soccer international might sup on a fun night out in a Cheshire nightclub before a carefree drive in the country with a new aquaintance!
In a tall collins glass add a generous measure of High West Rendezvous rye whiskey (any rye will do but this is excellent and it's all in the name!). Rye is a spicier and warmer variation to many bourbons which for me makes it outstanding in a mixed drink where you want the flavour to flood through the mixer.
Add juice of half a lemon, some simple syrup and a dash of bitters, preferably Peychauds.
Top up with a good quality dry ginger ale and stir.
Choose either depending on your mood or the weather where you are and, rain permtting, settle back to watch the moment that Jimmy gets the 500th wicket. If the weather stays fine in St John's Wood it won't be long into the afternoon I suspect.
Weather's not all that here today so no pictures from the bar but I'll rectify that over the weekend.
Enjoy!